Wednesday Aug 09, 2023
4 Tips to Grow Your Impact in Ministry - Fr. Paul MacNeil & Ron Huntley | Ep. 137 | Huntley Leadership Podcast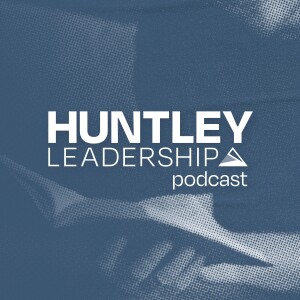 Let's face it. Ministry can be challenging. The longer you're in ministry, the greater your perspective becomes of the constant need to grow as a leader. This week's guest is certainly no exception.
Fr. Paul MacNeil has been a parish priest for 24 years, and has recently been receiving coaching from Tom Corcoran and the team at Rebuilt Parish. Through working with the Rebuilt team, Fr. Paul has come to identify 4 key insights that have made all the difference in his own ministry's effectiveness and fruitfulness.
During this week's podcast, Ron & Fr. Paul are unpacking what those 4 insights are, and why they've made such a significant impact for Fr. Paul and his team at St. Alexander's Parish.
Additional Resources:
Attend the DiscipleShift Conference: discipleshiftconference.com
Read 'The Purpose-Driven Church' by Rick Warren: https://amzn.to/3OB2N2b
Read 'Rebuilt' by Fr. Michael White & Tom Corcoran: https://amzn.to/3Qk8xyL
About Fr. Paul MacNeil:
Fr. Paul has been ordained a priest for just over 24 years and is currently the pastor of St. Alexander's parish. He was born and raised in St. Catharines, and went to St. Peter's Seminary in London, Ontario and Christ the King seminary in East Aurora, New York.