Monday Aug 28, 2023
5 Reasons to Attend DiscipleShift - Khalil Hattar & Fr. Sammie Maletta | Ep. 140 | Huntley Leadership Podcast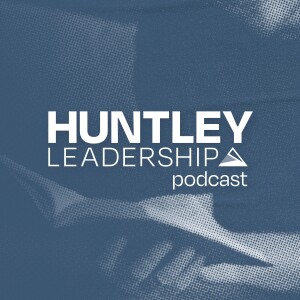 The DisipleShift Conference is happening this September in St. John, Indiana! If you're a missional parish, you will not want to miss this opportunity to learn, grow, and increase the impact you have on the world around you.
On this week's podcast, Ron is joined by Fr. Sammie Maletta & Khalil Hattar. Their team at St. John the Evangelist Parish is hosting this awesome conference in partnership with Alpha USA. The whole event is focused on one key objective: Inspiring parish leadership that makes disciples.
There's something incredible that happens when leaders come together and learn from one another as brothers and sisters in Christ. If your parish is on the missionary renewal journey, this podcast will give you five big reasons to consider attending the DiscipleShift Conference this September!