Monday Jul 24, 2023
5 Thresholds of Discipleship Formation - Sherry Weddell | Ep. 135 | Huntley Leadership Podcast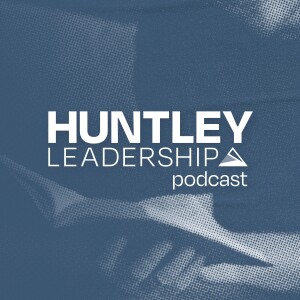 This week's podcast is with Sherry Weddell, author of 'Forming Intentional Disciples: The Path to Knowing and Following Jesus.' Sherry spent 15 years listening deeply to Catholics all over America and beyond before writing her book. She delves into essential themes that address the challenges faced by Catholics in deepening their faith and becoming intentional disciples of Jesus Christ.
In her book, Sherry addresses common obstacles that can hinder the growth of intentional discipleship within the Church and highlights the importance for each individual to prioritize a personal encounter with Jesus that transforms their lives and propels them to live as active witnesses to the Gospel.
This conversation will give you a greater understanding of the thresholds that need to be walked through in order to effectively form disciples in the Church.
About Sherry Weddell:
Sherry Anne Weddell created the first charism discernment process specifically designed for Catholics in 1993.  In 1997, she co-founded the Catherine of Siena Institute, an affiliated international ministry of the Western Dominican Province, and currently serves as Co-Director.  Sherry has developed numerous unique formation resources that are used around the world and trained and helps lead an international team who have worked directly with over 130,000 lay, religious, and ordained Catholics in hundreds of parishes in 150 (arch)dioceses on 5 continents.  Sherry's book, Forming Intentional Disciples which came out in July 2012, is a best seller that has sold over 100, 000 copies.  When not hanging around airports, Sherry enjoys tending her high altitude Tuscan garden in the Colorado Rockies.