Tuesday Aug 15, 2023
6 Tenets of an Unvarnished Faith - Bill Yoh | Ep. 138 | Huntley Leadership Podcast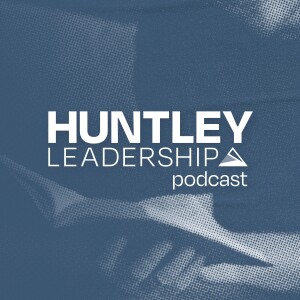 Bill Yoh is a husband, father, successful businessman and author of the book 'Unvarnished Faith: Learning to Love with a Servant's Heart.'
In this episode, Bill shares of his conversation to Catholicism after a profound encounter with God. His journey took him on a mission trip to Nicaragua that changed his life and marked the beginning of a brand new season of impact in his life.
This podcast episode explores what it means to relinquish control, place your trust wholly in God and live with an authentic, unvarnished faith. You'll be challenged to reflect on your own journey of faith and to rely on God at a deeper level than ever before.
About Bill:
Bill Yoh is a business and faith leader committed to sharing his talents and blessings through service locally and abroad. A lifelong learner with advanced degrees in business administration and in ministry and theology, he writes and speaks regularly on topics of leadership, purpose, family, and faith.