Monday Sep 18, 2023
A Great Start to the Priesthood - Fr. Joshua Whitehead & Ron Huntley | Ep. 143 | Huntley Leadership Podcast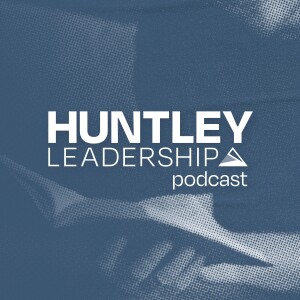 The early years of priesthood are incredibly formative! The lessons learned will be ones that you carry throughout your entire ministry and will be the foundation for your future fruitfulness.
On this week's podcast, Fr Joshua Whitehead is sharing his experience throughout the first four years of his priesthood. Ron Huntley & Fr. Josh discuss the lessons he's learned so far and the process he's taken to fortify himself for ministry.
If you're currently making your way through the seminary or are still in the early years of your priesthood, this episode will provide a ton of value!
About Fr. Joshua Whitehead:
Fr Josh (42yrs) leads a large Sunshine Coast Catholic Parish called Our Lady of the Rosary (Queensland, Australia). Fr Josh was born in New Zealand and has been living in Australia for the last 17 years. He has been ordained four years and is leading a program of intentional parish renewal that places evangelisation front-and-centre, alongside leadership and a reliance on the Holy Spirit. Fr Josh's interests include surfing, running, leadership development and reading.
Connect with Fr. Josh: https://caloundracatholicparish.net/