Monday Jul 17, 2023
Building Faith Through Retreats - Patricia Cosgrove & Ron Huntley | Ep. 134 | Huntley Leadership Podcast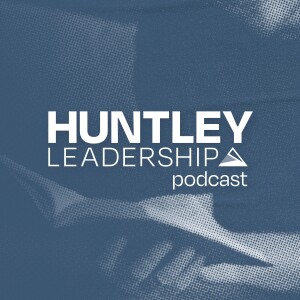 The foundation we build upon makes all the difference as leaders. Where we're rooted will have an immense impact on the fruit that we produce in our ministries.
This week's podcast is all about the power of retreats, going deep in your faith, and staying rooted in Jesus Christ as leaders. Ron is joined by Patricia Cosgrove, a retired Christian therapist, to unpack what it means to stay grounded in Christ, and the value of prioritizing intentional time in His presence.
This conversation is full of perspective that will encourage you in your own faith and leadership journey! We encourage you to listen through to the very end of this conversation to gain some additional insight into Patricia and her own sphere of influence and faithfulness.
About Patricia Cosgrove:
Patricia is a woman of faith rooted in the love of God. She's a retired social worker who combined the healing power of Jesus with the science of psychology to influence all those God placed in my path, both professionally and personally.