Monday Nov 06, 2023
How to Create a Culture of Witness | Ron Huntley | Huntley Leadership Podcast #147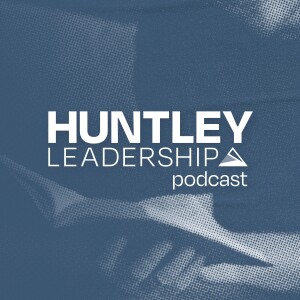 When we hear the Great Commission, "Go and make disciples," it SOUNDS great! But what does it actually LOOK like to live it out?


On this week's podcast, Ron is unpacking what it means to create a culture of witness in our parishes.
We tend to be great at knowing that we should be living a life of witness, but when it comes to actually doing it, there's oftentimes a disconnect. This podcast seeks to equip you with the tools to begin having these crucial conversations and to really live out the Great Commission in everyday life!
Buy the Book "Unlocking Your Parish": https://www.amazon.com/Unlocking-Your-Parish-Disciples-Raising/dp/1593253656
__
Connect with Huntley Leadership!
Watch on YouTube ⇥ https://youtube.com/huntleyleadership