Monday Aug 21, 2023
Discerning Your Charisms - Sherry Weddell | Ep. 139 | Huntley Leadership Podcast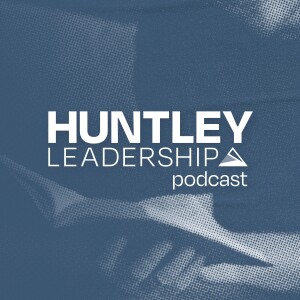 Each of us has been gifted by God in unique ways. When we understand these giftings, we're able to have a much more significant impact on the world around us.
Sherry Weddell and her team give workshops and host discernment interviews to help Catholic Christian's discern their charisms. Their practical and pragmatic approach demystifies our baptismal call and builds confidence in people to serve Jesus at the local parish.
This episode will help you as you seek to discern your own charisms, the charisms of those around you, and to better understand the calling that God has placed on your life!
About Sherry Weddell:
Sherry Anne Weddell created the first charism discernment process specifically designed for Catholics in 1993.  In 1997, she co-founded the Catherine of Siena Institute, an affiliated international ministry of the Western Dominican Province, and currently serves as Co-Director.  Sherry has developed numerous unique formation resources that are used around the world and trained and helps lead an international team who have worked directly with over 130,000 lay, religious, and ordained Catholics in hundreds of parishes in 150 (arch)dioceses on 5 continents.  Sherry's book, Forming Intentional Disciples which came out in July 2012, is a best seller that has sold over 100, 000 copies.  When not hanging around airports, Sherry enjoys tending her high altitude Tuscan garden in the Colorado Rockies.