Monday Oct 16, 2023
Don't Just Lead a Ministry, Start a Movement! - Rich Robinson & Ron Huntley | Ep. 146 | Huntley Leadership Podcast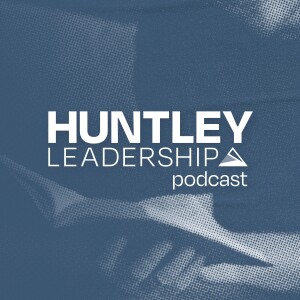 What does a Jesus-centered church movement look like? 
How do you get unstuck? 
How can we support people in ways that unleash their potential for impact? 
Rich Robinson and his team coach into churches and Christian businesses to create movements. 
Rich sat down with Ron to discuss what, why, and how.
To learn more about Rich and his work, check out the links below
To connect with Rich, you can find him on LinkedIn and Twitter. 
Some additional reading:
5Q: Reactivating the Original Intelligence and Capacity of the Body of Christ