Monday Sep 04, 2023
Getting People Right in Leadership - Patrick Molyneaux & Ron Huntley | Ep. 141 | Huntley Leadership Podcast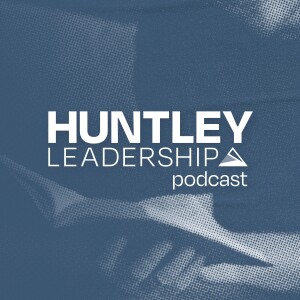 No matter what you do, there's a good chance you lead or influence people in some capacity. Whether as pastors, ministry leaders, business owners, managers, parents, or any other role that involves people, it's essential to understand yourself and also to understand the people around you.
Patrick Molyneaux is the founder of Human Formation Coalition, an organization dedicated to helping Catholic leaders know more about themselves and others so that they can work effectively in teams to glorify God.
Human Formation Coalition trains people with the tools of APEST and Strengths Finders, and helps leaders make a significant impact in their sphere of influence. They believe that "better humans make better disciples and better disciples make better leaders."
If you want to become better at getting PEOPLE right, this conversation with Pat Molyneaux is worth a listen!
---
About Human Formation Coalition:
Human Formation Coalition helps elevate the vision for human formation, human flourishing, team development and leadership development in Catholic contexts.
---
Interested in attending the DiscipleShift Conference this September?