Monday Jul 31, 2023
Living an Undivided Life - Jeff Schiefelbein & Ron Huntley | Ep. 136 | Huntley Leadership Podcast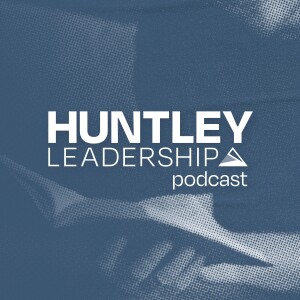 Jeff Schiefelbein has spent 25 years launching companies, both Christian and corporate, for-profit and non-profit, and has discovered through much trial and error what it takes to form effective leaders and businesses while living an undivided life.
Throughout his experiences, he came to realize that the principles were the same across the board in leadership, and these principles were rooted in the teachings of Jesus Christ.
Jeff shares insights on forming authentic connections, leading people effectively, and bringing your full self into everything you do to truly live undivided. Our conversation will provide leaders, both in business and in ministry, with tangible insights for integrating faith and leadership in an undivided way, and living a life of purpose.
About Jeff:
Jeff Schiefelbein is a culture expert and nationally recognized motivational speaker with a passion for human formation and innovation.
In his role as a managing partner for Undivided Life, Jeff and his team provide strategy and culture consulting to a wide variety of organizations.
Prior to Undivided Life, Jeff launched 5, a national energy advisory firm. The culture that Jeff put into action led the company to five consecutive appearances on the Inc Magazine 5000 fastest-growing companies list and dozens of awards for being a best place to work.
Jeff also co-hosts a live Catholic radio show and a weekly podcast called the BeatiDudes.
Learn more about Jeff and Undivided Life by visiting their website: http://www.undivided.life