Sunday Sep 10, 2023
Purpose, Vision, and Missional Impact - Carlos and Jacinta Leung | Ep. 142 | Huntley Leadership Podcast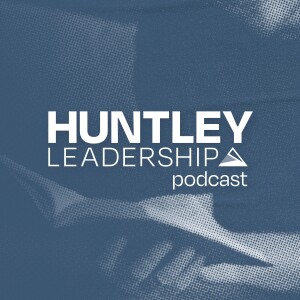 Understanding your passion and purpose is essential if you want to make the greatest impact possible. When that purpose is aligned with a greater mission and vision, God can do something truly special.
That's exactly what's happening in Melbourne, Australia, in the Catholic Chinese Community!
On this week's podcast, we're speaking with Carlos and Jacinta Leung. Carlos and Jacinta are part of the Catholic Chinese Community of Melbourne and are walking in faith and obedience to God as they learn to lead and sacrifice their time to build a better future. In recent years, they've embarked on the Divine Renovation journey for the Catholic Chinese Community of Melbourne and are seeing God do amazing things through their faithfulness.
They are passionate about making a lasting impact, seeing lives transformed, and developing leaders to build God's kingdom in their community and beyond. This episode is sure to inspire you to find a new sense of passion for the mission God has called you to in your own life!