Monday Sep 25, 2023
The Pain of Divorce and Helping Children Heal - Joey Pontarelli & Ron Huntley | Ep. 144 | Huntley Leadership Podcast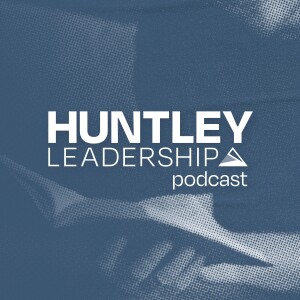 Divorce is painful for all involved. How do we help the children and youth involved manage their pain and make sense of their confusion?
Joey wrote a book entitled 'Its Not Your Fault' that has 33 topics to help people recover from the impact of their parent's divorce.
About Joey Pontarelli:
Joey has spoken across the U.S. and abroad, including at Franciscan University of Steubenville, Ave Maria University, the Archdioceses of Denver and San Francisco, the Diocese of San Diego, FOCUS, and more. Joey is the author of the book, It's Not Your Fault.
He's been a guest on Relevant Radio's The Drew Mariani Show, EWTN's Women Made New, and Jason Evert's Lust is Boring podcast. Most importantly, Joey is husband to Brigid and father to Lucy.
Connect with Joey: