Monday Nov 20, 2023
Understanding Gender From a Catholic Perspective | Jason Evert | Huntley Leadership Podcast #149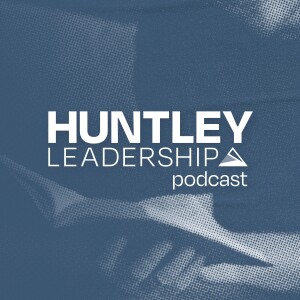 In our world today, the conversation around gender and identity has become a big topic. Because of this, many pastors and parents need to navigate situations they often don't feel equipped to engage in.
This week's guest, Jason Evert, is the author of a book titled, 'Male, Female, Other: A Catholic Guide to Understanding Gender.' In his book, Jason addresses the myriad of questions surrounding gender with insight, compassion, and a deep understanding of Catholic teachings.
Whether you're a pastor seeking guidance for your parishioners or an individual grappling with questions of gender identity, this episode offers valuable perspectives to foster meaningful conversations within the context of faith.
Connect with Jason Evert:
Website ⇥ https://chastity.com
Instagram ⇥ https://instagram.com/jasonevert
Facebook ⇥ https://www.facebook.com/JasonandCrystalinaEvert
Twitter ⇥ https://twitter.com/jasonevert